Breakthrough M2 gives superior products and high-quality service at AFFORDABLE prices.   Don't be fooled by great marketing, lots of TV commercials, and famous people!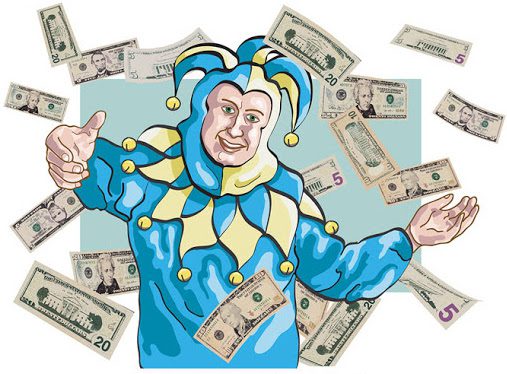 The chart below goes through the main areas of expenditure for products and services offered by several different weight loss company options. These are real prices that were pulled from other companies' websites.  Some companies like us, do not offer pre-packaged food, so I also calculated the average weekly cost of groceries for the amount of time you would be on our program.  The final cost of each type of program includes what BTM2 offers as our standard package.
Please note, the amount of time you must spend with other companies is 3x longer than with us or 3x – 5x more expensive than us.
Our biggest asset is how much we support our clients.  This is what we do.  This is all we do.  We don't have shareholders and our clients are the only people we answer to.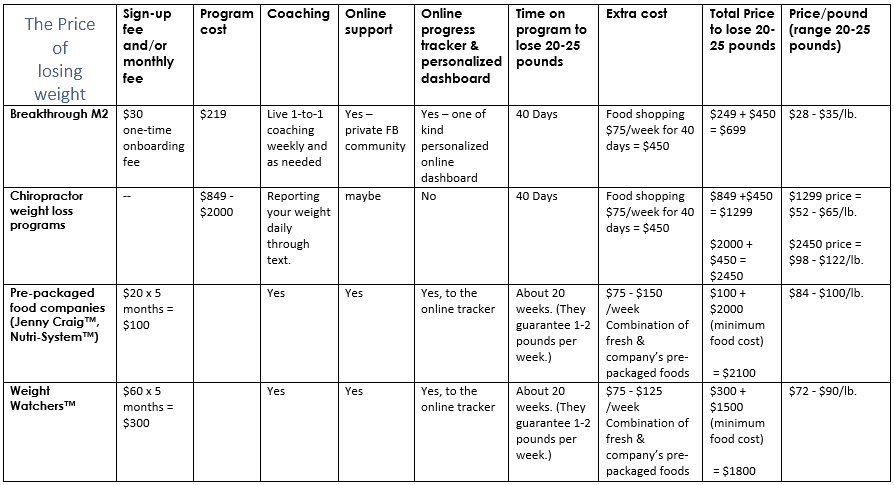 Comment below with your thoughts and questions. Click here if you would like more information about the Breakthrough Program!
We Love Seeing Less of You!
Nan – CEO & Founder of Breakthrough M2