The Secret to Losing Weight in 6 Weeks and Gaining Confidence Back
Are you frustrated with your weight and feeling tired all the time? If you're tired of trying weight-loss fads, wasting money on prepackaged foods, and worrying about your health, Breakthrough M2 is the program you've been looking for. Nan, CEO of Breakthrough M2, will show you that it's possible to lose weight from home, eat delicious food, and most importantly, WIN BACK YOUR CONFIDENCE. 40 days! Let's go!
In just 30 minutes, you will learn…
How to identify and overcome your weight loss struggles
How to Breakthrough your plateau quickly and efficiently
Losing bad fat vs. good fat
Why our program WORKS when others fail
Act fast! Webinar spots fill up quickly.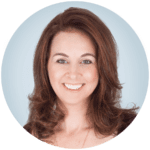 Who Am I?
I am Nan Jenkins, CEO of Breakthrough M2. After struggling with weight loss for years, I was finally able to lose 50 pounds in 65 days at the age of 40. In 2012, I resigned from my teaching position and dedicated myself to helping others who have similar struggles.
About BTM2
Breakthrough M2 a scientifically proven method for fast, healthy, and natural weight loss. No pills, no pre-packaged foods, and no subscriptions! The four pillars of the BTM2 metabolic method put your body in a state of low stress and low inflammation.
If you are looking to feel aligned, in control, and confident, sign up for our webinar and learn more about how YOU can feel better, fast.
LOST 65 POUNDS IN 21 DAYS
This program is simple yet incredibly effective. The support is incredible. It will change your life!