This program is simple yet incredibly effective. The support is incredible. It will change your life!
Anne B.
Lost 75 pounds in 125 days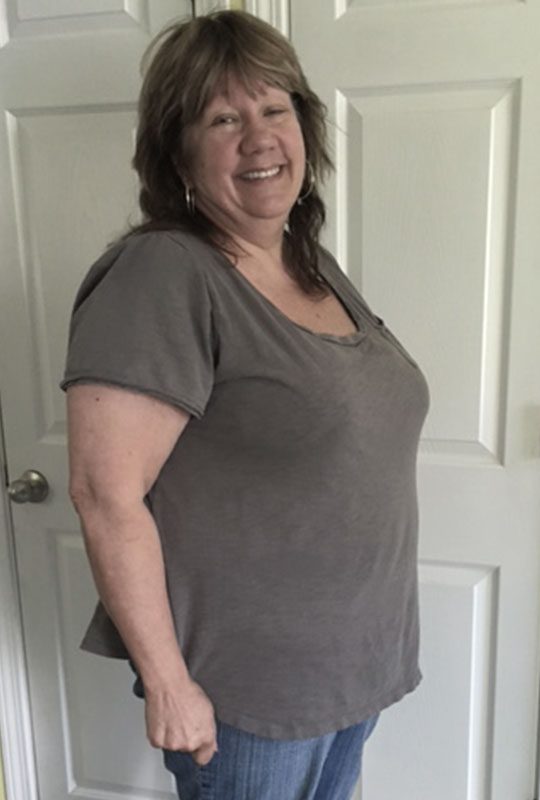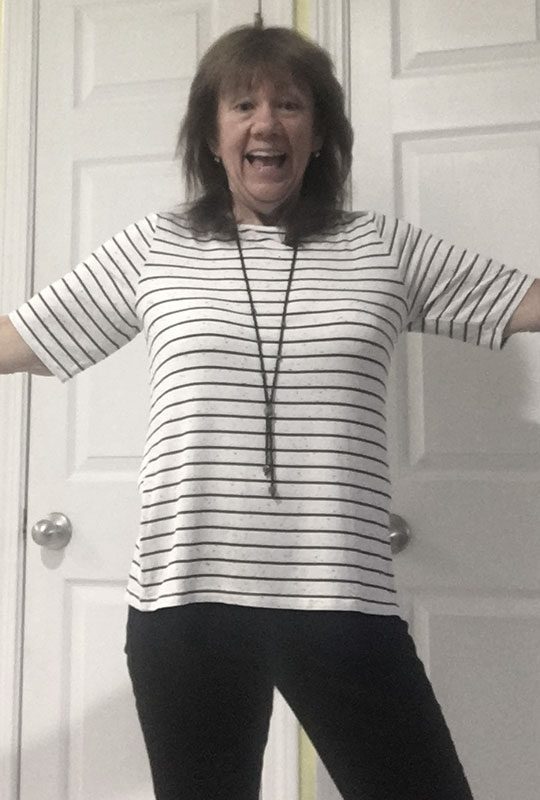 Feeling like herself again, Mary K. lost 99 pounds in 7 and half months going from a size 18-20 pants to size 6
Breakthrough has been life-changing, for me and so many others! I have lost almost a hundred pounds (a small child!) in six months, and I am maintaining that loss! I've tried other "diets" and programs, but Breakthrough is so much more. I am no longer on blood pressure meds, my dangerously high cholesterol level is no longer even "high," and I am no longer "morbidly obese," a phrase that mortified me and made me feel like my life was hopeless! Breakthrough presented me a new way of living: putting me first! Breakthrough works because you have to take control of you, what you eat, what works for you, what you need to focus on to reach your goals. Coupled with the professional support of Nan and the coaches, and the teammates on the journey with you, all of the tools for success are readily available, 24/7! This program is amazing, and that is exactly how I feel! I am so grateful to Breakthrough! As I said, life-changing!
Been overweight for a long time. I should be 190 or under and had been creeping up towards 250. This program gave me the tools and confidence to succeed where other diets have failed. I've since bought new clothes that fit!
Brian F.
Lost 35 pounds in 40 days
The first three days were crucial for me. I thought I wasn't going to make it. I've learned how to handle my cravings and change the way I think about food and think about my goal.
Lillian B.
Lost 17 pounds in 18 days
More Success Stories
I have been struggling with weight. I'm an older gal and the weight doesn't roll off like when I was younger. It's a slower process. My wonderful coach hasn't given up on me. Every milestone she's as excited as I am. Thank you for all your endless guidance and support. She even suggested Brussel sprouts and now I'm hooked on them!  I began my journey apprehensive about drinking half my body weight in water. I love that I can get into my size 18's from a 22 and they are baggy!!  I'm feeling great too! One thing I noticed was that I can only consume half of what I normally would have eaten. 3.5 ounces is my new norm.
bettina stroll pass
Drinking my water & feeling wonderful-
So grateful for all the support. I feel like I'm a new person.
Laura Kelly
Down 44.6 lbs and 32 inches