Our Promise is Trust,
Transparency &
Communication
Our products and services are 100% guaranteed to aid in weight loss when you the client stay 100% committed to the structure of the program as laid out in your manual, the food choices, the support, and the proper use of the Breakthrough M2 Weight Loss Drops and supplements.
The material in the supplemental information package is provided for informational purposes ONLY and in no way should be relied on as medical advice or as a substitute for consulting your personal physician(s) or other health care professionals. Representatives, agents, and affiliates of Breakthrough M2 are not licensed medical or healthcare professionals. Therefore, any communications and/or information received from Breakthrough M2 should not be considered medical advice and you should always follow the medical advice, guidance, and recommendations of your physician(s) and other healthcare professionals
Breakthrough M2 supplements by themselves are not a weight loss solution. The supplements work only in combination with a very low-calorie diet plan. Studies have shown the supplement has been successfully used in this way for many years.
As with any weight loss program, particularly one with such limited caloric restrictions, it is strongly recommended that you seek medical supervision prior to starting this program and continue communicating with your doctor(s) throughout the course of taking Breakthrough M2 supplements and adhering to the low-calorie diet (particularly for potential dieters that are over the age of 70, under the age of 18, or anyone taking medications and/or anyone with any serious health issues).
Due to the very low-calorie diet, women who are pregnant or nursing should not be on this program.
Due to the detoxification effects of this diet, people who are currently receiving chemotherapy should not be on this program.
Our guidance and recommendations are made to help you reach your goal, stop dieting, and have independent lifelong success with your health and wellness journey.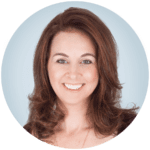 "This program is simple yet incredibly effective. The support is incredible. It will change your life!"
Anne B.
Lost 65 pounds in 21 days